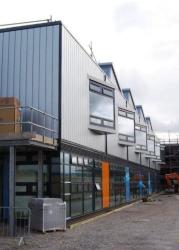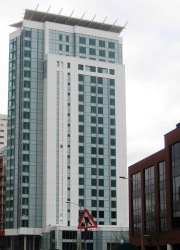 Consultancy
With in house specialist knowledge of not only the façade environment but also building construction Rapide Technical Services regularly supports developers and building management companies in terms of:
Façade refurbishment / replacement.
Maintenance, repair and dilapidations'.
Viability and cost appraisals.
Investigative surveys, testing & diagnostics.
Visual inspections are carried out with reports provided outlining the existence of problems either with proposed solutions or advice on further investigations or by advising on and monitoring any physical testing that may be required.
As RTS Design provides a total envelope solution we can provide an independent check on subcontractor designs and, in particular, head off interface problems at the design stage saving costly façade failures and contractual problems at a later stage.
Acting for the end client or the contractor RTS Design ensures that the whole design process is coordinated between the various aspects of the façade.
Quality Assurance and inspections can be carried out on site to ensure that the installation is carried out according to the design principles and pull out testing can be arranged.
Led by Pal Atkar and Steve Foster, both whom have completed the MSc in Façade Engineering at Bath University run by the CWCT, RTS Design offers its services to clients and contractors alike.