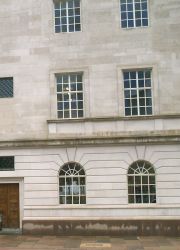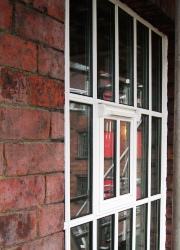 Steel Windows
RTS has worked with Steel Windows for over 10 years and designed many interesting and varied projects. Much of our work has been for the leading Steel window manufacturer in the UK Crittall Windows with a history dating back to 1849.
RTS carries out dimensional surveys of openings to determine structural opening sizes and thus evaluate frame sizes required for replacement by analysing data and optimising size variations. RTS has also surveyed curved head and facetted openings using survey equipment such as optical levels, theodolites, lasers and total stations. On complex openings RTS has produced templates by plotting shapes onto hardboard sheets which are then cut to profile and offered into the openings on site to ensure that costly mistakes are avoided.
RTS designs layouts to provide a visual portrayal of the finished façade and develops details that indicate the treatment of interfaces within the system and also with other contractor's works.
RTS provides Quality Control site inspections to ensure that installation is carried out to the required standards and that drawings and procedures are being adhered to. RTS provides a consultancy services that inspects existing steel windows and reports on any remedial action that may be required. Each new project is approached with the same professionalism as the very first was many years ago.
The systems used have also varied and include:
Corporate 2000 range
Corporate W20
Cold Formed Doors
Aluminium/Timber Composites.