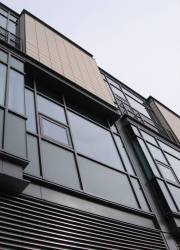 Services
Rapide Technical Services offer specialised design and drafting services to the façade, cladding and construction industry. Our services encompass
glazing, curtain wall, cladding
,
pre-cast concrete and unitised wall
solutions for the whole facade. In addition we offer surveying, site control and setting out precision engineering for existing and new build envelopes. For complex and specialist installations we undertake full design and build packages.
Further information on our services which can be found below, should you should you require any additional information on any aspect please contact us that we may best assist you with your requirements.